Diagnosing unhealthy financial close process
Find out what are the symptoms and causes to look out for.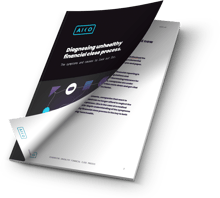 Financial close for many large organisations is a stressful and hectic process occurring every month. Speed and accuracy of closing is of big importance and in a way serves as an indication to the overall finance function efficiency.
On average high-performer companies complete their monthly close in 3 days on business unit level and in 6 days on the group level. This ebook provides answers to what are the symptoms and causes of delayed monthly closing and potentially inaccurate financial reporting. The topics include:
Late reporting
Data inaccuracy
Inability to verify compliance
Out-of-control costs
Poor task management
Lack of system integration