SAP S/4HANA

Journal Entry Management Guide
Find out what's included and what's missing from SAP Universal Journal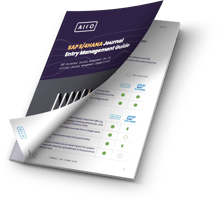 This guide presents a summary of 35 critical capabilities for fast, accurate, and compliant journal entry process. From journal creation to posting and archiving S/4HANA Universal Journal capabilities are assessed and benchmarked against a purpose-built application for journal entry automation and management - Aico Journals.
You are already using SAP S/4HANA or planning to upgrade.

You are responsible for record-to-report (R2R) processes.

You would like to know what journal functionalities are included and what is missing from S/4HANA.

You would like to learn what are the best practices for journal management in S/4HANA.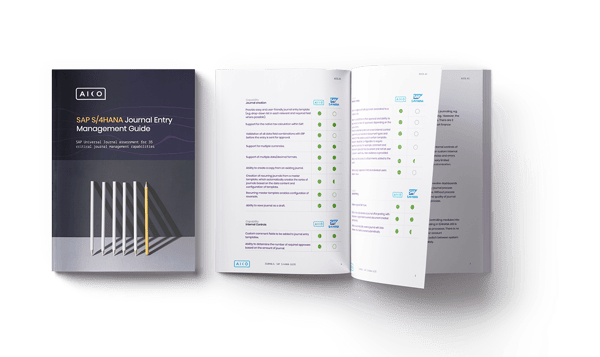 Download this guide for free:
Sampo Laakkonen is a certified SAP solutions architect at Aico, the financial close automation company. He has been advising financial management application projects for some of the biggest SAP user companies in the Nordics for over 10 years. At Aico Sampo holds the SAP expertise in the record-to-report and financial close processes.